When you can't sleep at night, what goes through your head? 
Of course, COVID-19 has turned everything upside down. If you're anything like me, you're wondering how you are going to meet your fundraising goals this year using digital fundraising methods. You might be dealing with managing a staff of remote employees for the first time ever. Perhaps you are dealing with employee turnover during this crisis and wondering how you are going to find the time and energy to train a new person.
You're worried about having to take too much time away from your work or family in order to properly on-board a new team member. You know the mission of your institution is too important to leave reaching your goals up to chance. As the team leader, your professional reputation is at stake. Life is just too complicated, and you feel like you can't keep up. You don't want to let anyone down: not your organization, your team, your new employee, yourself, your self-care, your family, and the list goes on. 
If this resonates with you, I have a solution to save your sanity. For far less than the cost of an average in-person conference, you can get your new folks trained in the science (data, analytics) and art (writing, strategy) of fundraising. It will take no time on your part, your new hire will be off to the races no matter what area of annual giving they work in, and you'll be an All-Star manager with a goal-busting team.
Or maybe your thoughts are more like this? 
"I just started this job and they are expecting me to write our direct mail appeal. I barely understand what my job is supposed to be. It's too much pressure. The data team gave me dirty looks on the Zoom call today because they said I didn't request my data in the right format. I just don't feel welcome. I guess I need to go to a conference when we can travel again but my manager says the budget is tight. What if I fail? I guess I'll need go back to grad school or something. I want to tell my manager that I need more training and support, but she seems so frazzled and worried all the time that I don't want to bother her. Maybe I'll just copy what they did last year, and it'll be okay. I guess."
I've felt exactly like this early in my career! You need support and training that empowers you. You can be an All-Star fundraiser!
What exactly is All-Star Annual Giving?
All-Star Annual Giving is the art and science of astounding fundraising results. It's is a fully online 12-week course with 9 modules covering all areas of annual giving strategy and execution. You can see a draft outline of the course here. 
Enrollment in the course will include lifetime access to the course modules, which include dozens of lessons. Each lesson will be presented in written and audio formats, so you can read at your desk or on your phone. You can also listen to audio lessons on your commute. Every lesson will be enriched with videos (where appropriate), downloadable planning sheets, templates and examples. Enrollment will also include access to a Facebook group with your cohort (and later alumni of the program) for support and on-going questions and advice.
Best of all! For every 10 enrollments, I will grant scholarship enrollment to a nonprofit professional who otherwise would not be able to attend the course. You can apply here.
When will this course be available? 
Module 1 begins on May 18th, 2020 but you can purchase the course anytime in advance and there are two pre-course BONUS modules that you can begin immediately.
How much is this going to cost me?
The inaugural cohort of this course will pay only $597. (Or you can join for 4 monthly payments of $180.)
What if my organization can't afford that? 
For every 10 enrollments, I will grant scholarship access to a nonprofit professional who otherwise would not be able to attend the course. Applications are now open.
Who might be interested in All-Star Annual Giving?
All-Star Annual Giving may be just the thing for you if:
You have (or soon will have) someone new on your team and don't have a process to on-board them.
You don't have time to design an in-house training program for new team members. 
You're worried that by having them learn on-the-job that you'll cause more stress for yourself. 
You are new to the world of fundraising and you feel you need more substantive training. 
Your team trained on-the-job and you want a course that covers fundamental not all the "shiny new ideas". 
You work in any area of annual giving. I'm going to cover all of it in detail.
You want to move into other areas of fundraising someday, such as major gifts.
This course may not be right for you if:
You do not currently have fundraising responsibilities in your role.
You are a volunteer fundraiser or board member. (This course is for professional fundraisers.)
You're not interested in being a leader or an agent of cultural change in your office.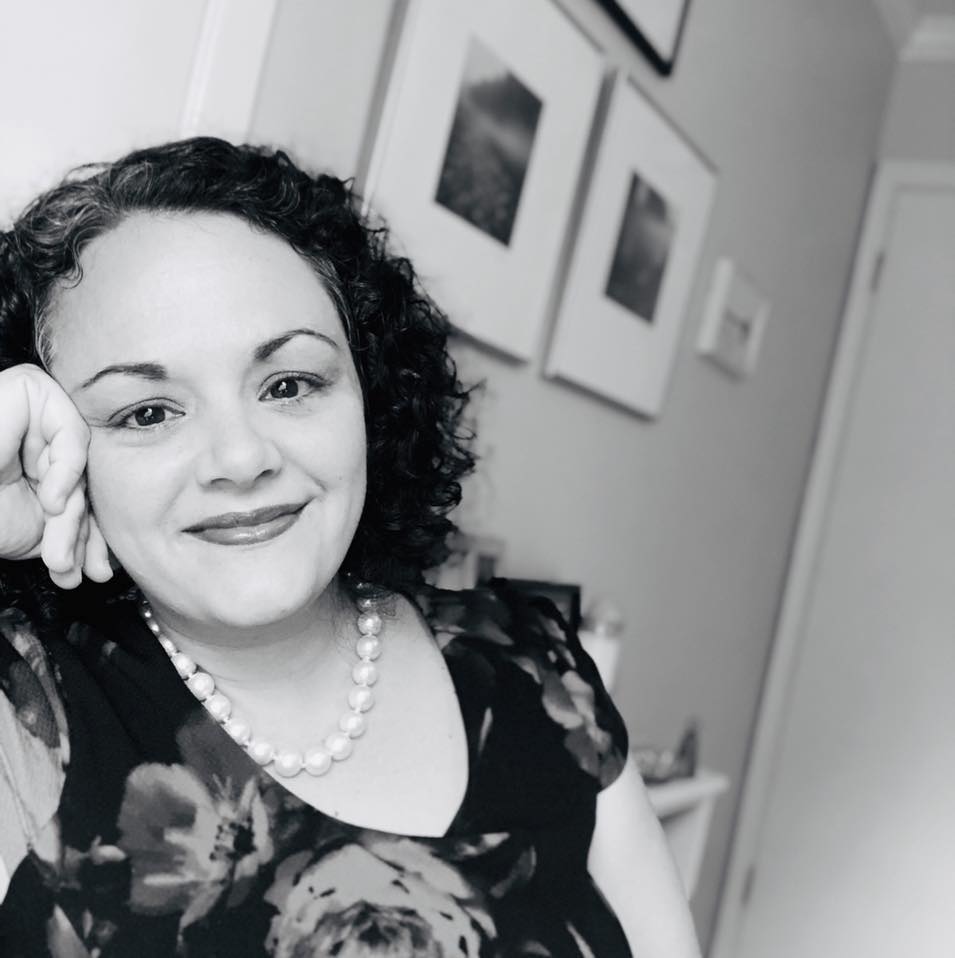 Hi, I'm Jessica Cloud, MA, CFRE
My career started in phonathon, as a student caller my freshman year of college. Since that time, many moons ago, I have worked in nearly every area of development and currently serve as Vice President for Advancement at Starr King School for the Ministry.
I have also held my Certified Fundraising Executive (CFRE) designation since 2013 and I've worked in fundraising for over 20 years. I worked for the Libertarian National Committee, RuffaloCODY (now Ruffalo Noel Levitz), the University of South Carolina, the University of Southern Mississippi, and Starr King School for the Ministry. Through my consulting I've also worked closely with Samford University and the University of Alabama. By conducting conferences and webinars, I've helped countless other institutions and colleagues. You can read testimonials from those I've worked with here.
When I worked for my alma mater, The University of Southern Mississippi, in one year, I increased the total dollars raised by over 300%, and in three years I increased the number of first-time donors by 285%. During my tenure, the total number of yearly donors to the USM Foundation increased from about 3,000 to over 8,000. In 2012, we launched the first faculty-staff giving campaign for USM, and employee giving rose from 10% to over 32% in three months. 
​I am the real deal!